It is commonly remarked that there is no loyalty in modern football, and whilst there are a few exceptions (some of the most notable being Francesco Totti at Roma and West Ham's Mark Noble), it's hard for us not to accept that loyalty to a single club is something rather rare in the current era of the game.
However, in this article, we will firstly be taking a look at some players who are the antidote to loyalty, the men, or should we say mercenaries, whose careers are either defined by a thirst for cold, hard cash, or just a complete lack of respect or care for the clubs and fans they have played for. We will then also look at several "journeyman" footballers, who have simply moved around a lot but wouldn't perhaps be classed as being particularly disloyal or money-orientated.
Mario Balotelli
Image: Photo Works, Bigstock PhotoPermanent Clubs: 11 (as of Jan 2023)
Most Appearances for a Single Club (all comps): 86 (Inter Milan)
Total Transfer Fees: £64.23 million
One of football's most controversial and often frustrating characters, Mario Balotelli embodies the very spirit of footballing disloyalty, despite being immensely talented, especially during his youth. The Italian forward's career has been defined by disciplinary issues, random controversial behaviour (such as when he set off fireworks in his own bathroom at Man City), constant transfers, and flashes of mercurial brilliance.
A precocious talent from a young age, the striker became Inter's youngest ever Champions League goal scorer in 2008, aged just 18, announcing himself on the world stage as one to watch and thrusting him into the limelight. Sadly, the young forward's entrance into the spotlight saw him face racist abuse from the fans of numerous other Italian clubs, and this disgusting behaviour has been commonly targeted at "Super Mario" throughout his career. The striker then began on a journey across Europe that he remains on to this day, struggling to settle anywhere and causing almost constant controversy, as the media across the world continue to watch his every move.
Starting at Manchester City, where he is perhaps best remembered both for assisting Sergio Aguero's iconic late winner to secure the 2011/12 Premier League title, and for scoring in the Manchester Derby and lifting up his shirt to reveal the slightly less iconic "Why Always Me" t-shirt. After his time at City, the forward moved back to Italy with AC Milan, before spells at Liverpool, Nice, Marseille, Brescia, Monza, Adana Demispor and then Swiss club Sion, never staying anywhere for more than a couple of seasons.
There is a definite trend in Balotelli's career: he moves to a new club, starts off successfully, falls out with the manager, his form declines, and then he moves on to the next employer. He has frustrated many a manager over the years, given his brilliant natural ability is equally matched by a not-so brilliant laziness and lack of discipline, which has largely been the cause of his constant moves to new clubs.
This is a real shame, considering that the striker won the prestigious Golden Boy Award in 2010, and although he did claim that the only previous recipient of the award that was better than him was Lionel Messi, he genuinely could have been one of the best players in the world, yet this was never the case. The player's lack of loyalty and disrespectful behaviour is quite aptly summed up by a quote from Patrick Vieira, his former Nice boss, who said "when it comes to Mario, I want to answer back, or just slam him up against the wall or leave him hanging by his collar on the coat rack, but I can't." Oh Mario.
Emmanuel Adebayor
Image: Maxisports, Bigstock PhotoPermanent Clubs: 9
Most Appearances for a Single Club: 142 (Arsenal)
Total Transfer Fees: £48.51 million
Speaking of rather controversial strikers who graced the Premier League, next up we have Emmanuel Adebayor. A player best known for running the length of the pitch to celebrate scoring against his former club Arsenal, the Togolese forward is one of few players to have played for both north London clubs. His transfer to Spurs was a highly controversial move, and he also enjoyed stints at both Manchester City and Crystal Palace (as well as a loan spell at Real Madrid).
A tall, powerful forward with an eye for goal, Adebayor's Premier League record is undeniably impressive: he managed 97 league goals in 242 games. However, the striker also had notoriously poor discipline, highlighted by incidents such as in the 2007 League Cup final, when he allegedly threw a punch at Frank Lampard, or when he kicked former Arsenal teammate Robin Van Persie in the face, or his multiple run ins with the managers that he played under.
Unfortunately and highly frustratingly for Arsenal fans, it seemed as if the big centre-forward was particularly disloyal to the Gunners, despite them being both the club where he found his best form, and also made the most appearances. If his wildly disrespectful celebration after scoring against them wasn't enough to wind up Arsenal fans, we're sure his decision to join Spurs did the trick!
In case you wondered whether the now 38-year-old striker had begun to calm down, he was sent off in 2020 for fly-kicking an opponent in the face whilst playing for Paraguayan club Olimpia. Nice to see he's still got it, eh?
Hulk
Image: hkratky, Bigstock PhotoPermanent Clubs: 7
Most Appearances for a Single Club: 170 (Porto)
Total Transfer Fees: £101.15 million
Next up, we have player who, rather than being a particularly disloyal or controversial character, instead saw his career potential stifled by his desire to move for money to both Russia and China. We are talking about the Brazilian forward Hulk.
The powerhouse striker, whose nickname was inspired by his similarity to Lou Ferrigno (who played The Incredible Hulk on TV), first burst on the scene with his red-hot form at Porto, where he scored 77 goals in 170 games and was named one of UEFA.com's Top 10 Rising Stars in Europe. It therefore all seemed set for the forward to move on to one of Europe's top teams, with Barcelona and several Premier League teams amongst those interested, yet this was not the case.
Instead, Hulk chose to move to Russian side Zenit, which was not only controversial as it was clear that the forward could do better, but also because the reported transfer fee was €60 million, yet Porto only received €40m. This led to an investigation into the financial side of the Brazilian's move to Russia. After enjoying great success in the Russian League, Hulk, by now 30 and still a top-class forward who could have done the business in any of Europe's top leagues, decided to move to Chinese club Shanghai SIPG.
Some (not us) suggested that the £320,000 a week salary might have had something to do with it! The Brazilian international has been the focus of plenty of transfer speculation throughout his career, with both Manchester United and Chelsea being interested, yet seems to have made all of his post-Porto career choices for his own financial benefit. When it comes to loyalty, his story is one more of commitment to his bank balance than to the beautiful game. He could have achieved so much, but does he regret it whilst counting his millions? Who knows?
Carlos Tevez
Image: katatonia82, Bigstock PhotoPermanent Clubs: 9
Most Appearances for a Single Club: 148 (Man City)
Total Transfer Fees: £85.62 Million
Look away Manchester United fans, because it's time to discuss Carlos Tevez. The Argentinian forward's career had just about everything: a controversial arrival at West Ham, courtesy of a dodgy deal, a move from Manchester United to bitter rivals Man City, and even a crazy-money transfer to China!
If we are discussing disloyalty, it would be right to begin with Tevez's move from United to City. Having joined the Red Devils on an initial two-year loan deal in 2007 from West Ham, the forward became a hit with United fans, who begged Sir Alex Ferguson to permanently sign him up. However, after the club put a five-year contract on the table, Tevez's advisors informed the club that he had no intention of remaining at United, and instead wished to move elsewhere. He also ruled out the prospect of moving to Liverpool, due to the complications of moving between the two clubs.
Well, whilst he didn't go to Liverpool, the forward clearly had no qualms with moving to their next biggest rival, as he decided to ditch Red for Sky Blue, signing a five-year contract with Manchester City, becoming the first player to cross the Manchester divide since 1999. The Argentinian international was a success for the Cityzens, yet fell out with manager Roberto Mancini, after refusing to come on in a Champions League game, and ended up on "garden leave": being paid but not playing for the club whatsoever.
Tevez then departed Manchester for Turin, joining Juventus, before moving back to his boyhood club Boca Juniors. However, the striker then left Argentina for a second time to move to China with Shanghai Shenhua, a transfer that made him the highest paid footballer in the world at the time. However, the striker's attitude was very poor, and he was criticised for being overweight and failing to properly prepare for matches; he later described his time in China as a "holiday". Sure that £41 million a year holiday was lovely for you Carlos. Perhaps less so for the club and its fans!
Journeymen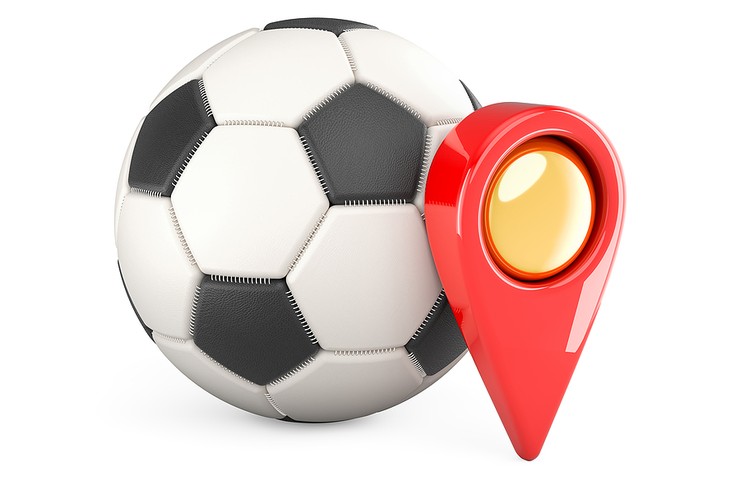 After looking at four particularly disloyal footballers, we will now analyse some of the game's greatest "journeyman" players, who have played for plenty of teams, but haven't done so out of any particular lack of loyalty or selfish desire for money.
Luca Toni
Permanent Clubs: 15
Most Appearances for a Single Club: 100 (Verona)
Total Transfer Fees: £28.18
Italian football's premier journeyman centre-forward (what is it with strikers and moving around loads?) Luca Toni played for 15 different teams throughout his career, the majority of which were Serie A sides. Toni was a clinical striker but somewhat of a late bloomer. His first real breakout season came in 2003/04, when, aged 26, he moved to Palermo and scored a record 30 goals in Serie B, helping the club to promotion.
The following season, Toni managed 20 goals in Serie A, and this top form led to the forward sealing a €10 million transfer to Fiorentina. This was undoubtedly a rather controversial move that led to Palermo fans branding him a "traitor". Although this could perhaps be classed as a moment of disloyalty, it would be unfair to class Toni as a distinctly disloyal player, as his nomadic career path seemed more to do with his ability to consistently surprise, despite his age, perhaps paired with an inability to settle down.
At Fiorentina, the Italian international certainly hit the ground running: he scored 31 league goals in his first season, making him the first player to do so in the Italian top flight for 50 years, highlighting his brilliance in front of goal and clinical finishing. Toni then moved on to Bayern Munich, aged 30, and established himself as one of Europe's top strikers: in his first season for the German side, he scored 39 goals in 46 games in all competitions.
However, after a couple of injury-affected seasons reduced his ability to consistently perform for Bayern, Toni embarked on a nomadic footballing journey. Over the last few years of his career, he enjoyed spells at Genoa, Roma, Juventus, Emirati club Al Nasr, Fiorentina (again), before finishing at Verona.
Throughout his career, the striker remained fairly effective wherever he went, and even managed to win the Serie A golden boot at Verona in 2014/15, despite being 38 years of age. That was a stunning achievement given his age and the fact that his unfashionable side only finished 13th. One of football's most underrated centre-forwards, Luca Toni scored over 300 career goals, despite his late arrival on the scene.
John Burridge
Permanent Clubs: 27
Most Appearances for a Single Club: 131 (Blackpool)
Total Transfer Fees: £616,000
Nicknamed "Budgie", goalkeeper John Burridge is perhaps the greatest journeyman in English football history. Greatest not in ability, but in the sheer number of football clubs that a single man could play for. Whilst this may not be the scientific way of doing it, to put Budgie's incredibly long-lasting career into context, when the keeper started at Workington, Nirvana frontman Kurt Cobain was two years old; when Cobain died aged 27, Burridge was still playing, now at Man City, where he became the oldest player ever to appear in the Premier League.
A true nomad, Burridge represented 18 different teams in the Football League, playing a total of 768 professional league games throughout his career. Though he travelled widely, his footballing life was entirely spent in England and Scotland. During the latter stages of his career, Budgie was often used as a goalkeeping coach/reserve keeper if needed, who would only really be used in emergencies, given he was in his mid-40s at the time. Between 1993 and 1997, Budgie played for 14 different clubs, which is a hell of a feat. He must have spent a fortune on travel!
What clearly stands out about Burridge is his ability to continue playing professionally until a much older age than the other players of the time, and there are several fascinating reasons why this might have been the case. Firstly, the stopper didn't drink, which was highly unusual for a footballer of his generation, and he also went against the grain of his contemporaries with his diet.
Whilst other players dined on steaks or even fish and chips pre-game, Budgie would fuel up on carbs with easy meals such as pasta, potatoes, and even baby food, perplexing those around him. In order to adequately tailor his food consumption to his profession, the goalie supposedly studied sports science and even the diets of African tribesman. He is also noted as being an early adopter of the fruit smoothie, which hadn't been popularised in the sporting diets of the time.
Andy Cole
Permanent Clubs: 10
Most Appearances for a Single Club: 275 (Manchester United)
Total Transfer Fees: £23.63 million
Andy Cole is currently the fourth highest goalscorer in Premier League history, and one of few players to have won every possible major honour in the English game. As well as winning titles in the top two tiers of English football, the FA Cup and the League Cup, he also scooped the PFA Young Player of the Year, Premier League Golden Boot and, perhaps best of all, the UEFA Champions League. Cole is a footballing great, even if he is not always recognised as such.
He was also, perhaps less famously, especially in his later career, something of a journeyman, who played permanently for 10 different clubs, all of whom were in the Football League. The former England international's career began at Arsenal as a youngster, where he only made one first team appearance before joining Bristol City, after a successful loan spell at Ashton Gate. In his only full season at the club, he scored 12 league goals, showing enough flashes of brilliance to earn him a transfer to Newcastle, where he quickly established himself as one of the top strikers in the league.
At Newcastle, Cole set the English record for most goals scored in a 42-game season, when he managed 34 strikes in the 1993/94 Premier League campaign. The hugely popular Cole controversially departed St James' Park a year later, with an outstanding record of 68 goals in 84 games for the Magpies.
The forward joined Manchester United for a British record £7 million (Keith Gillespie moved the other way, valued at £1m, as part of the deal) and was immediately able to continue his red-hot goalscoring form. Despite joining in the January window of the 94/95 season, Cole still managed to score 12 league goals in 18 games, including scoring five in one game against Ipswich.
Forming a fearsome, natural partnership with Dwight Yorke during his time at United, the striker's best season for the Red Devils came in 1999/2000, when he scored 19 league goals in just 28 games. However, due to both persistent injuries and the arrival of new signings such as Ruud van Nistelrooy, Cole eventually departed Old Trafford in 2001 for Blackburn, where he continued his knack for picking up silverware by lifting the League Cup.
Although he started strongly for the Lancashire club, his relationship with manager Graeme Souness turned sour, and the forward even reported his boss to the PFA, citing unfair treatment. Cole then seemed unable to settle, moving to Fulham, then Man City, then Portsmouth, then Sunderland, then Burnley on loan, before finally ending up at Nottingham Forest, where he retired.
After his powers waned due to injury and age, the striker began traversing the country, playing for any club that would take on the once world-class forward on a short-term deal. His short spell at Burnley was a real success, with six Championship strikes in 13 games. However, Cole knew that his time was up when he failed to hit the back of the net the following season in 11 games with Forest.