In most professions, when someone is out of a job they are simply classed as unemployed. Footballers however end up with the rather snazzier title of 'free agent' whenever their contract with their employer (club) expires or is terminated. Put very simply, a free agent is a player that is not under contract with any team, meaning they have full control over their future.
There are a lot of implications of being a free agent though and while the degree of freedom it brings may seem appealing, it is not necessarily a positive thing, nor always the wisest career move. As well as looking at these implications, we will cover the history behind free agents, as out of contract players have not always enjoyed the rights they benefit from today.
The Bosman Ruling
Every modern-day professional footballer owes thanks to Jean-Marc Bosman as his judicial challenge has given footballers far more rights than they once had. The situation prior to his successful challenge in 1995 was that a club could prevent a player transferring to a new side even when they were out of contract. They would certainly expect a transfer fee for such a player, even though the footballer was no longer contracted to them. It should be noted that this was not the case in all European countries, but it did apply in many.
In the UK, Transfers Tribunals had existed since 1981 to resolve issues between two clubs who could not agree on a fee for an out of contract player. It seems a strange situation now but back then players did not have the option of freely walking away from clubs the moment their contract was up. In Bosman's own case, this proved especially harsh as his club, RFC Liege, had reduced his wages by 70% because the Belgian was no longer in the first team.
So here Bosman was, handed a huge pay cut and unable to secure a move to USL Dunkerque because the French team could not, or would not, meet Liege's transfer fee demands. Completely frustrated by this, Bosman began to take legal action which ultimately led to the European Court of Justice ruling his favour. This landmark case decided, among other things, that any player within the EU could move to another club once their contract was up, without any transfer fee being paid.
This was a huge win for players (inside the EU) as they could no longer find themselves in a position of being held captive by potentially unreasonable demands from their current club. It is for this reason why whenever a player runs out their contract and signs for a new club, it is sometimes referred to as a Bosman transfer or move. Similarly, you may see that a player out of contract is 'available on a Bosman'.
The Negotiation Period
Although a player is only free to move to a new club when their current contract expires, this does not mean they have to wait until this point to start finding a new suitor. In fact, whenever a player has six months or less remaining on their current contract, they can sign what is known as a pre-contract, or pre-contract agreement, with another side. Usually, a player will have a contract that runs out in the summer, meaning that in the winter before that they can put pen to paper with a new club.
Contracts cannot be signed when a player has more than six months on their current contract but negotiations are free to start earlier. In the case of Robert Lewandowski, he confirmed in November 2013, while playing for Borussia Dortmund, that he would be signing a pre-contract agreement for Bayern Munich. It was not until 3rd January 2014 that he was actually able to sign his name on this five-year deal, and a further six months until he was officially unveiled.
In the case of the Polish striker, announcing you are signing for one of your current club's biggest rivals, mid-way through the season was a bold move. Players that opt to do this can face a frosty reception from the current fan base and they could even fall out of favour with the manager. Although the latter may seem like a childish reaction, a manager may, quite understandably, think that they are better off developing a player who will actually be at the club the following season.
For an example of this, look at what happened to contract rebel Christian Eriksen during the start of the 2019/20 season while playing for Tottenham. Although he had not yet signed a pre-contract with another club, he had made it clear he was going to leave north London and not renew his contract that expired in the summer. This contributed to the Danish international starting many games on the bench, having been a regular starter in previous years. Speaking about this issue, manager at the time Mauricio Pochettino said "The problem [with the contracts] is during the week that maybe can affect [the players]."
It is rarely an unwise decision, therefore, to keep any pre-contract intentions or agreements under wraps. At the very least it should stop any question marks over a player's commitment to their current team. Because of this, sometimes teams will wait until the end of the season before officially announcing any deals. When acquiring David Alaba on a free transfer in 2021, Real Madrid did not confirm the signing until May, even though it was reliably reported that a deal had been struck in January.
Clubs Forced To Cash In
When a player has several years left on their contract, their club can be very bullish with any transfers offers that come in. Even if the player makes it clear that they would like to leave, the 'selling' club can either flat-out refuse all offers or state they will only settle on an extremely high fee. When a player gets down to two years or less on their current contract though, the balance of power shifts dramatically, especially as the final 12 months approaches and particularly when they are a highly rated talent.
If the player has indicated to their current club that they are not likely to sign a fresh contract, this puts the owners and manager in a very weak position. Either they retain the player for one more season, then watch them leave on a free, or they cash in while they have the chance. Many clubs choose the cash in option but they often are required to accept a reduced-price deal due to their weak negotiating position. As the buying club knows the player is just months from walking away for free, this allows them to get a sizeable discount.
If the selling club refuses to propose a fair price, interested buyers will often prefer to wait it out. By the January transfer window, the price may be even lower with the 'selling' club given one last chance to offload a player for some sort of transfer fee. This is what Tottenham did with the aforementioned Christian Eriksen, managing to get £17m for him rather than nothing. This was, however, a huge drop from his valuation of around £100m from CIES when he still had two full years left on his contract.
Do remember though that buying clubs do not wield total power for a player who is going to run down the final year of their contract. Often there will be a lot of competition for the player's signature so waiting it out until the player is a free agent can come with some risks. This can be partly mitigated by reaching some sort of verbal agreement with the player before the pre-contract window opens but any such deal will not be legally binding.
Benefits For The Player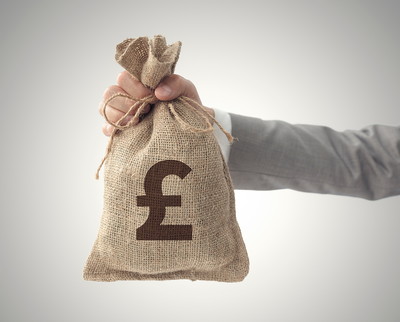 It is not unusual to see clubs pick up players on free transfers because many professionals are more than happy to let their existing contracts run out. It is not deemed a dangerous thing for a top footballer to do though because most players of this ilk know they will attract interest from another team, especially given they will be available for free. Only those at the very end of their career (and on the decline) or those with a long history of injuries may struggle to find a new team. For everyone else though, free agents end up being very attractive for interested clubs because there is no transfer fee payable.
So, not only is the player a more attractive target than they would be if they were still under contract but they are in a position to negotiate a more favourable deal for themselves. As there is no transfer fee involved, clubs can justify offering a free agent an inflated weekly salary and often a large signing on fee too. This is how Aaron Ramsey managed to bag himself a contract worth £400k a week when signing for Juventus in 2019, the highest basic salary of any British player at the time.
As a side note, Ramsey's case does highlight one of the dangers of big-contract Bosman deals. Because the Welshman was on such a big salary, the Italian club simply could not get rid of him when they realised he was not a good fit. This was because nobody would match those sorts of wages and the former Arsenal player was understandably reluctant to take a huge pay cut. In the end the Italian club ended up terminating the midfielder's contract via mutual consent, costing them millions in compensation, just to get him off the books.
Clubs may also, or alternatively, hand the player a large signing-on bonus which is almost like a transfer fee but one paid directly to the player. For top-flight players these are regularly worth millions of pounds, even as much as €25m in the case of Lionel Mess when signing for PSG in 2021. In this sense, 'free transfers' are often rarely truly free as they do come with some inflated costs you would not have with a traditional transfer.
For free agents not particularly concerned with securing a huge-money deal, they are likely to benefit from having a lot more options than they would if they were under contract. Clubs with more limited finances, who could never afford the required transfer fee, may now suddenly be viable options. Being a free agent can also make otherwise impossible transfers possible. Tottenham would never have entertained any transfer offers from Arsenal for their star centre-back Sol Campbell but the Lilywhites could not prevent him joining their arch-rivals on a Bosman.
Drawbacks For Players
After reading the above you may think footballers should always prefer to pick short-contracts and let them run out in order to become free agents. There are a couple of notable downsides to this approach though. Firstly, you have to consider that this way of doing business comes with much less long-term security. If a player suffers a huge drop in form or a series of injuries prior to their contract expiring, they may find it tough to sign for another club. Any contract they do end up getting will likely be worth a lot less than their former club would have offered too.
Clubs may also be less interested in buying a player they know is likely to want to run down their contract and leave for free after two or three years. This is part of the reason why clubs insist on lengthier contracts when splashing out a lot of money for a player. You also have to consider that players do possess a lot of power these days and generally speaking, most clubs prefer not to keep players against their will. Occasionally clubs will stand firm but more often than not they are willing to let big players leave as it can create more problems than it is worth to keep them.
Last of all, though perhaps not of huge consequence, is the issue of the reaction from supporters. Loyalty is a two-way street and neither fans nor clubs are especially loyal to players if their performances drop, so we do not have the right to expect too much from our heroes. Much as fans may not accept it, footballers are simply doing a job and rarely, if ever, do they have the same love for the club as those in the stands. However, the reality is that players who deliberately run down their contracts in order to gain a lucrative deal elsewhere will inevitably come in for a lot of stick from the terraces.
Most players will accept that as part of the job and it will be of little concern. However, if a player has genuine affection for a team and their fans, and also wants to avoid a lot of abuse and social media hate, this approach (running down a contract to leave on a free) is probably best avoided.
Academy Protections
In most cases, when a player runs out their contract and moves to another team, no money is exchanged between the two clubs. Certain leagues have set up special rules whenever a young player moves though, to ensure clubs are compensated upon their departure. The justification for this is that the player's previous club will have incurred not-insignificant costs in training and developing the player. As such, not only do they deserve some form of compensation as a matter of principle, but the money helps reduce the risk of clubs being deterred from developing their own talent.
If clubs consistently had their best youth prospects pinched for free and no compensation paid, it is easy to see why they might stop bothering. In the UK, when a club signs an out-of-contract player aged under 24 from another side, they will be required to pay compensation. When Liverpool signed Harvey Elliott on a free from Fulham, the Professional Football Compensation Committee ruled the Reds must pay a £1.2m basic fee, an amount that could rise to £4.3m if other clauses are met.
Clubs can come to an agreement themselves but when this proves impossible, the PFCC steps in. Note that this does not apply whenever a club has opted to release one of their youth prospects. West Ham owed nothing to Chelsea for Declan Rice, for example, because the Blues got rid of the midfielder aged 14 – bad move Chelsea! Compensation is only due when the former club offered the young player a fresh contract but they rejected it in order to move to a different club.