It is fair to say that modern-day footballers can sometimes end up with a reputation for being a little greedy. Whether it is astronomically large salary demands or making legal (but morally questionable) efforts to reduce their tax bill, increasing money in their bank account is definitely a priority for some. Many top-flight footballers will then spend some of their huge wealth on things such as flashy cars, expensive jewellery and trips to exotic locations around the globe.
While it is true that players at the top level of the game do generally live a life of luxury, that does not mean that they do not give to others less fortunate than themselves. After all, many footballers come from relatively poor backgrounds and this makes them more aware, if not sympathetic, to the struggles of others. There are many examples of players doing stand-up charitable work, giving up large sums of money and/or dedicating their time towards worthwhile projects.
Admittedly the list contains only a tiny minority of footballers but many players may be donating to good causes anonymously, or simply away from the attention of the media. We are forced, therefore, to focus on cases that have been reported by the press and we present them in purely alphabetical order, rather than attempting to rank players (current and former) by their generosity.
Andrew Robertson
A lot of the charitable work done by Liverpool left-back Andrew Robertson has gone relatively unnoticed as he is not one that generally seeks publicity for what he does. In 2020, The Times suggested that Robertson was the man responsible for a huge donation that kept six food banks afloat. He was also credited with an "extremely generous" donation to a mental health charity in Scotland, Back Onside, during the same year. How much of his wealth he has given away we cannot be sure but it is definitely a sizeable portion because this is a player committed to improving the lives of others.
Despite acting with a low profile from a charitable standpoint for so long, late in 2020 Robertson decided to use his high public profile to launch his very own charity, AR26. Creating his own charity had been something he had been weighing up for a while and the pause in football following the global health crisis gave him the time to plan it out. The charity itself seeks to provide children with equal access to free football training, support and job opportunities. When unveiled, the humble Scottish international said "throughout my career, I have always tried to help support charities and good causes whenever I could, but I wanted to do more."
Cristiano Ronaldo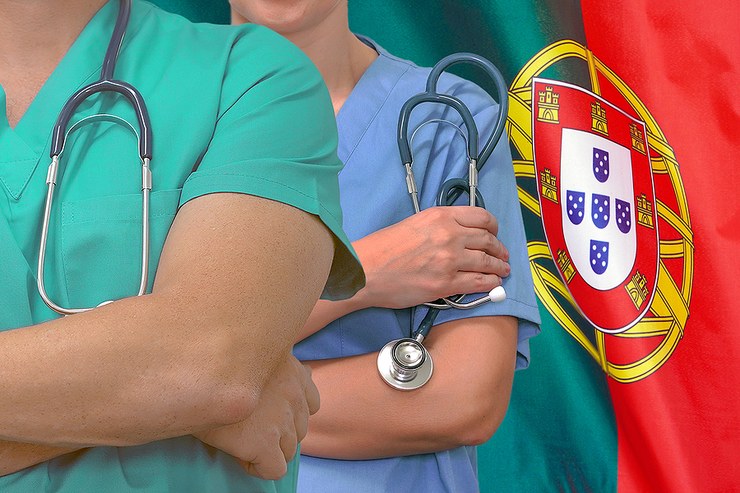 As one of the best-paid footballers of all-time, Cristiano Ronaldo certainly has a lot of money to give away. Whereas others would hoard their immense wealth for themselves though, Portugal's all-time top goalscorer had readily given it away to good causes. Even as early as 2004, early on during his first stint at Man United, the forward visited Aceh, Indonesia, following the Boxing Day tsunami, and helped raised funds for reconstruction. Fast forward to 2009 and he donated around £100,000 to the Madeira hospital that treated his mother during her successful battle with cancer.
Whether it is giving money away, paying for medical procedures, joining positive initiatives or being an ambassador for charities, Ronaldo has done it all over his prolific career. One particular highlight came in 2016 though in which the Real Madrid legend donated the whole sum of his €600k Champions League win bonus to an NGO.
There is plenty of praise you can heap on Ronaldo for his philanthropy but there is one particularly good deed he was falsely given credit for. Following a severe earthquake in Nepal, reports emerged that Ronaldo had donated in the region of £5m to relief efforts. This was picked up by almost every major news outlet, having been reported in the French football magazine So Foot. Save the Children later revealed, however, that no such donation was made but they nevertheless thanked Ronaldo for bringing attention to the cause.
There is also the widely publicised story that Ronaldo, a man driven by silverware and accolades, sold his 2013 Balon d'Or at auction so he could give the proceeds to charity. This story is largely true but what is often ignored is that he was auctioning off a replica of the trophy, something typically given to a player's club. Ronaldo still has the original at his museum in Madeira.
Craig Bellamy
If one footballer on our list shows that humans are complex creatures that cannot simply be categorised into 'good' and 'bad' it is Craig Bellamy. The former Welsh international had many falling outs with teammates and staff members over his largely successful career. Whether it was throwing a chair at John Carver, hitting teammate John Arne Riise with a golf club or a spat with Graeme Souness that cost him two weeks' pay, Bellamy was often a handful.
It would be wrong to brandish Bellamy, someone that has faced struggles with alcoholism and depression, a bad person though. After being invited by a friend to visit Sierra Leone in 2007, a country still feeling the effects of a brutal civil war, Bellamy saw what life was like there first-hand. Just a year later, he established the Craig Bellamy Foundation, spending £1.4m of his own money to set up a football academy in the town of Tombo. Here, local boys received not only elite football coaching but also a good-quality education, both for free. Additionally, the foundation supported a football league system that saw girls and boys from about 70 teams involved.
Sadly, the foundation closed in 2016 and they stopped filling accounts in 2015, leading to the Charity Commission launching an investigation. While it may have ended sourly, Bellamy should still receive credit for his huge act of generosity which began with purely good intentions. It is likely that his retirement from football in 2014 meant he could not give up the money to keep the foundation afloat.
David Beckham
The sheer amount of different charities and non-profit organisations that David Beckham has been involved him means he is more than deserving of a place on this list. As early as 2005 the dead-ball specialist became a Goodwill Ambassador for UNICEF. His partnership with the charity has persisted ever since and he has been involved in so many other good causes whether it is Unite for Children, United Against AIDS or Help For Heroes.
Guest appearances, patronage, public advocacy, promotional work – you name it, Beckham will have done it at some point. As well as volunteering so much of his time, the former Man United star has given away large sums of money too. When playing for PSG, he sacrificed his entire £3.4m salary in order to give it to children's charities in France. Additionally, he and his wife Victoria donated £1m to support children impacted by Russia's invasion of Ukraine.
Francis Benali
If you are not a Southampton fan you could be forgiven for not recognising the name Francis Benali. The local lad, who made 311 appearances for the Saints, retired from professional football in 2004 and never earned himself an international cap. His is very well known locally though, not just for his 15-year stay at St Mary's but because of his outstanding post-retirement charity work. Such work saw him claim the first-ever Barclays Spirit of the Game Award, despite not being an active player.
His trademark charity activity is to undergo an extremely demanding physical challenge as a fundraiser. In 2014, over the span of three weeks, he ran to every Premier League ground, covering 1,000 miles in the process. Following this, he was awarded the Just Giving Celebrity Fundraiser of the Year award. Two years later he cycled to every single Premier League AND Championship club, this time in just the space of two weeks. His efforts here raised over £350,000 for Cancer Research UK.
An even bigger challenge followed in 2019 with Benali announcing he would run seven Ironmans (long-distance triathlons) in seven days, with the aim of raising £1m. Despite being hospitalised midway through and forced to withdraw on medical grounds, a still hugely impressive five Ironmans were competed during the week. As well as all this calorie burning, Benali is an ambassador/patron of many good causes including the Saints Disabled Supporters' Association.
Didier Drogba
There are many ways you can help your community whether it is volunteering your time, donating money or promoting a good cause. Putting an end to a civil war though? Not even leading politicians can manage this most of the time but it did not stop Didier Drogba from doing so in 2005. After qualifying for the 2006 World Cup, Drogba invited media cameras into the dressing room to give an impassioned speech, calling on fighters to put down their arms. This they did, leading to conflict-free elections the following year.
Putting a halt to a civil war may not quite count as 'charity' work but is just one example of powerful forward thinking about the lives of others. In one of the largest one-off donations a football has ever given, Drogba gave away the £3m he received from a sponsorship deal with Pepsi in order to build a hospital in Abidjan, his home town. He also set up the Didier Foundation project which has received a considerable sum of money from the former Chelsea man himself, often through donated sponsorship fees.
Fighting disease has also been another one of the Ivorian's passions and he has often used his high status to increase awareness of problematic issues. In 2009, he teamed up with Nike and U2 singer Bono to launch the 'lace up, save lives' initiative. He was also one of the players to feature in FIFA's '11 against Ebola' campaign which was run jointly with the Confederation of African Football. It is impossible to sum all of Drogba's charity work into just three paragraphs so let us finish with the fact his charity work saw him issued with an honorary degree by an Ivory Coast university in 2021.
Dirk Kuyt
A tireless worker on the pitch back in his playing days, Dirk Kuyt had a similar commitment to charitable causes off it. Back in 2006, the year he signed for Liverpool, the Dutchman launched the Dirk Kuyt Foundation. He initially dreamed a little too big, supporting projects in Brazil and Nepal, as well as helping UNICEF build schools in Ghana. As it became difficult to see what the foundation was doing exactly, Kuyt decided to have a more targeted focus, supporting disabled children in the Netherlands.
The foundation is still going strong today with Kuyt still actively involved himself. Although this is the former Feyenoord player's real big act of generosity, part of the reason he endeared himself to the Liverpool faithful during this time there was due to his community work in the local area.
Jermain Defoe
Image: Mick C, flickr
Throughout his career Jermaine Defoe was a very charitable character, often giving to good causes and regularly doing so without making any sort of fuss. Many of his good deeds have gone unnoticed while some we only have a suspicion he was involved in, like the anonymous donation to Wigan Athletic in 2020. With the club struggling financially and needing to raise £500,000, one Latics fan asked the former Tottenham man to donate £1,000 for every goal he knocked past Wigan in the infamous 9-1 thrashing. Soon after the anonymous donation worth £5,000 appeared online, with Defoe being the prime suspect.
This is not to say Defoe has always stayed out of the headlines though. His friendship with Bradley Lowery, a terminally-ill Sunderland fan with neuroblastoma, captured the hearts of the nation. Thanks to Defoe's efforts, Bradley became the club mascot for the Black Cats and the pair would regularly meet up whether it be at matches or at the hospital where Bradley received care. As a tribute to the six year old who sadly passed away, Sunderland donated £1 per every ticket sold for a League One clash with Doncaster to the Bradley Lowery foundation.
As well as this, the former England striker has also been running the Jermaine Defoe Foundation for several years, something which earned him an OBE in 2018. Not only does it aid some of the most vulnerable children in the UK, but also Caribbean islands as Defoe's father was Dominican and his mother has St Lucia roots.
Keylor Navas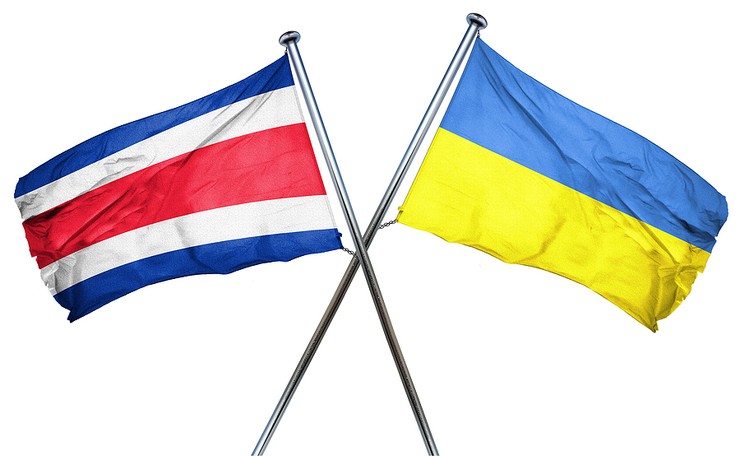 For those footballers committed to selfless good deeds, often their focus is on the place they were born or the place they are currently living. This is partly true of Keylor Navas who, along with his wife, established 'Times of Hope' Foundation in 2017 to help the most disadvantaged children living in Costa Rica. The PSG goalkeeper also extended his reach to help Ukrainian refugees though, in an incredible act of empathy, during the early period of the Ukraine-Russia conflict.
The Costa Rican shot-stopper bought 30 beds so he could provide safety for as many refugees, inside his own home. He did so by turning his cinema room into a kind of refugee shelter, where they were brought food and fresh clothes.
Lionel Messi
Image: vverve, Bigstock Photo
As arguably the most recognised footballer of his generation, Lionel Messi has had the platform to put his reputation to good use. This he has absolutely done this too, whether it is his work for UNICEF or his own foundation, the unsurprisingly named Lionel Messi Foundation, which the Argentine established in 2007. The foundation aims to improve access to health, education and sport across the world.
As well as the most underprivileged in society, Messi has sought to help people close to him. When Barcelona's finances were hit by the worldwide outbreak in 2020, the mercurial playmaker said he would ensure all non-playing staff were paid their full salary, on top of accepting a 70% pay reduction himself. He also covered the unpaid salaries of security staff working for the Argentina FA when finding out they were owed six months wages.
Whether big or relatively small issues, Lionel has dedicated his time or his money to help. As with Robert Lewandowski, he donated €1m in the fight against the global emergency during the early stages of its outbreak. You can find many examples of him donating personal items, such as match-worn shoes and boots, or signed shirts, too with the aim of raising money for charity. In one example of doing this, his involvement paid for 50,000 vaccinations with the aim of distributing them to all South American footballers.
Marcus Rashford
There are those that tell you that sport and politics should always be kept separate but that is simply not an option for Marcus Rashford. So passionate he is about certain issues, particularly food poverty, that the Manchester United star has used his profile to campaign for positive change. It would have been easier for Rashford to back down too, a drop in club form combined with some politicians, fans and former players telling him to "stick to football" put him under huge scrutiny. Instead, Rashford, mature beyond his years, stuck to his guns and helped make a massive difference to the lives of many across the UK.
Pressure from Rashford was seen as a considerable factor in the government dropping its plans to stop free school meals during the summer holidays. This ultimately meant hundreds of thousands of kids avoided hunger while schools were shut. Following on from this success, he then announced he had set up the Child Food Poverty Task Force, a group consisting of supermarkets, businesses and charities. The England international has also been involved with the charity FoodShare, which distributes meals to voluntary and community groups. The CEO of the charity said "In some charities, a celebrity might be there just to give some oxygen to a campaign. In this instance, though, we were all hanging on to Marcus's coattails trying to keep up with him."
Food poverty is an issue particularly close to Rashford's heart, having grown up in a single-parent household in one of Manchester's more deprived areas, often skipping meals to ensure his siblings would eat. His community work does extend further than this though. Improving child literacy is another issue he has been involved in, launching a book club in partnership with Macmillan Children's Books. Through this arrangement, Rashford launched his own motivation book 'You Are A Champion' later named Book of the Year at the 2022 British Book Awards.
Mesut Ozil
Some may be surprised to see Mesut Ozil feature here given the final years of his Arsenal career. On a huge salary after signing a £350,000 per week contract extension, he soon after found himself unwanted by the London club after a huge drop-off in form. Despite becoming a fringe player, and then later omitted from the squad entirely, he only decided to leave the club when there were six months left on his contract. Additionally, he was one of just three players to decline a voluntary 12.5% pay cut at Arsenal during the start of the global disruption in 2020.
While some Arsenal fans may consider him to be something of a money-grabber, the German midfielder has a long history of philanthropic deeds. When marrying Amine Gulse, the couple decided to celebrate by paying for 1,000 children to have life-changing surgery. Prior to this, in 2014, the ex-Gunner gave up his World Cup earnings, approximately £240,000, to cover the cost of surgery for 23 Brazilian children (where the tournament was hosted).
As well as giving away large sums of money, Ozil has also been happy to get personally involved in good causes. In 2016 he visited a refugee camp in Jordan, full of people displaced by the Syrian civil war. Here the well-recognised midfielder, during a tour of the camp, handed out shirts and played football with the children there.
Mo Salah
When the Sunday Times published their 'Giving List' in 2022, Mo Salah ranked in eighth place, the only footballer to feature in the top 50. The compilers of the list determine the rank by estimating current wealth and then looking at the value of recent donations to produce a 'giving index'. The reason the Liverpool forward found himself surrounded by much richer company was that he donated £2.4m to the National Cancer Institute in Cairo in 2019 after it was damaged by a car bomb.
Salah himself has had a long history of wanting to help others, even when few others would. When once robbed in Egypt, rather than press charges like his father wanted, Mo insisted the case was dropped. In an incredible act of compassion, the Egyptian hero gave the thief some money and helped him find a job. Another great act of his came in 2022 when a fire destroyed an Orthodox Christian church on the outskirts of Cairo. Despite being Muslim himself, Salah had such sympathy for these people losing their place of worship that he donated three million Egyptian pounds to cover the repairs.
The little winger with the huge heart has also been a constant ally to his home community. For years he has given local families an allowance so that they can comfortably meet their basic needs. He even donated $300,000 to the Egyptian government when the economy was tanking. A lot of the logistics of his donations are sorted by his father. Locals will come up Salah senior to him and ask for some support and if deemed a genuine case, the finances will be taken care of.
Richarlison
Image: MarlonNV, flickr
Richarlison is understandably disliked by many football fans for his antics on the pitch, but off the pitch you simply have to be full of admiration for what Richarlison does. One of the most charitable players active in world football, he donates 10% of his salary to the Instituto Padre Roberto Lettieri, a home for cancer patients in Sao Paulo. He also helps more than 100 families in Nova Venecia, his home city, by supporting its local football club.
The Brazilian forward is a man that feels an obligation to help others, particularly those in Brazil, a place where he experienced an impoverished upbringing. In an interview with The Atheltic in 2020, he said, tearfully "If you have the chance to make a small difference in someone's life, don't think twice". It is this attitude that saw his involvement raise 6.4 tonnes of food for a charity match in Nova Venecia and the reason he donated $20,000 so local kids could attend the Mathlympics tournament in Asia.
Robert Lewandowski
As one of the greatest Polish footballers of all time, Robert Lewandowski was always going to be a popular figure within the country. He has done his reputation no harm by being a selfless individual off the pitch too though. Him and his wife Anna, has become quite the charitable duo, regularly getting involved in different initiatives whether it is paying for medical treatments for children or helping to raise money. Some of the charities they have helped out financially include the Children's Memorial Health Institute and the Great Orchestra of Christmas Charity.
Sometimes the former Bayern striker will auction off personal items of his with the full proceeds going to charity. Other times, he will simply stump up his own cash like when giving €1m away to aid the fight against the recent international health emergency. Either way, Poland's all-time scorer is constantly looking for ways to help out.
Steven Naismith
The very short-lived Barclays Sprit of the Game award ended up only being handed out to three people: the aforementioned Didier Drogba and Francis Benali, plus Steven Naismith. The award sought to recognise individuals that had made a big impact on others through their charity/community work. Although Naismith was far from a big name, compared to Drogba, he had a similar passion for helping others.
Naismith would regularly be involved in various initiatives, with his community work always keeping him busy. As well as being an ambassador for Dyslexia Scotland, he also launched a program to help injured servicemen get back into the workforce. Fighting homelessness has also been a real passion of his, whether in Glasgow or in Liverpool. He was a regular visitor to the Whitechapel Centre for Liverpool's homeless during his time at Everton and still showed up occasionally after, despite signing for Norwich on the other side of the country.
He perhaps lacked the huge gestures of some other footballers but Naismith is undoubtedly a man with a big heart. He would buy tickets for Everton matches and hand them out to unemployed supporters just so they could see the action live for a change. He also purchased dinners for hundreds of homeless Glaswegians in 2015, an event organised by the charity Loaves and Fishes.